Experience Sicily on a Private Exclusive Shore Excursion in a Unique Way. Hire a Knowledgable and Reliable Local Guide Driver to Visit the Major Sites. Travel on a Comfortable Vehicle.
The knowledge of the territory in addition to its natural beauties. The artistic and cultural treasures of the island at your desposal. Expect quality and a reliable service. Most of all when it comes to your Shore Excursion.
Looking for a Shore Excursion?
Visiting Sicily with a private Guide Driver is exciting and enriches the soul. Its traditions and customs, its rarities and uses never fail to fascinate Most of all the places of its myths. Hence enrapture each and every traveler.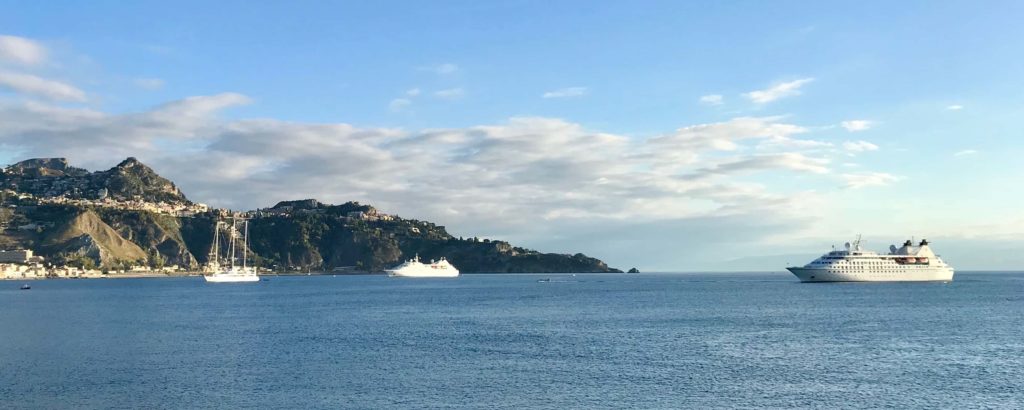 Just think of the Carthaginian, Greek and Roman colonizations. When usages and customs of the Siculi, Elimi and of the Sicani blended with those of the peoples who came from beyond the sea. It is no surprise that an island as blessed, cursed and fought over by the gods, as this one has been, would find humans smitten as well. Fertile ground covers the territory. Partly born from the rage of molten magma. Furthermore caressed by tropical air. The island has been sought after by more civilizations than most of history can recall.
The island is full of archeological wonders. Also with splendid Baroque cities and ancient traditions. It has a large variety of excellent wines, ancient cellars and vineyards. In addition to typical dishes and traditional foods makes this destination a special place.
Check out our Private Shore Trips
The central position of the island in the Mediterranean has for centuries made it the ideal place for the integration of Mediterranean culture.
Every Shore Excursion is subject to ship arrival and departure times therefore may be adjusted to ensure a safe return to port.