Great overview and orientation of Palermo – Private Tour
It's impossible not to visit Palermo: once a regal capital where peoples very different from one another mingled their cultures creating a particularly original fusion like the Arab-Norman-Byzantine style of its finest buildings. From Palermos' narrow streets and twisting alleys in the oldest part of the city, to the grandeur of the Teatro Massimo Opera House, the city vibrates in the clash between ancient, classic and a most contemporary life.
The Monastery of Monreale commissioned by William II (1154-89), the Norman ruler of Sicily. It combines in one project employment of both Sicilian and Byzantine craftsmen. The highlight of the Cathedral is its interior. Incandescent with the gold of the mosaics, covering the walls of the nave, aisles, transept and apse. 81800 square feet in total.
Itinerary
PALERMO: the culture of the city, the beautiful sights, architecture and the typical street markets, are hidden in the old part of town. Soak up the atmosphere on a WALKING TOUR trough the old city center. We'll visit the Highlights of the city: Opera House, Pretoria Square, Palatine Chapel, Quattro Canti, Cathedral and a typical market. Monreale, represents the apotheosis of Norman architecture in Sicily. The Cathedral with its splendid mosaics from the 12th century. It is part of the World Heritage Arab Norman Period, built under William II. It rivals Saint Sophia in Istanbul and Saint Mark's in Venice in its use of decorative mosaics. While it is Romanesque in overall style, the cathedral combines aspects of Arab, Byzantine and Norman architecture.
---
duration 6 h • from € 125
---
What's Included
Visit of Palermo & Monreale
Local Guide
Transportation according to itinerary
Parking/Highway fees
Pick up/ Drop off at your hotel in Palermo
What's Extra
Admission fees in general
Meals & Beverages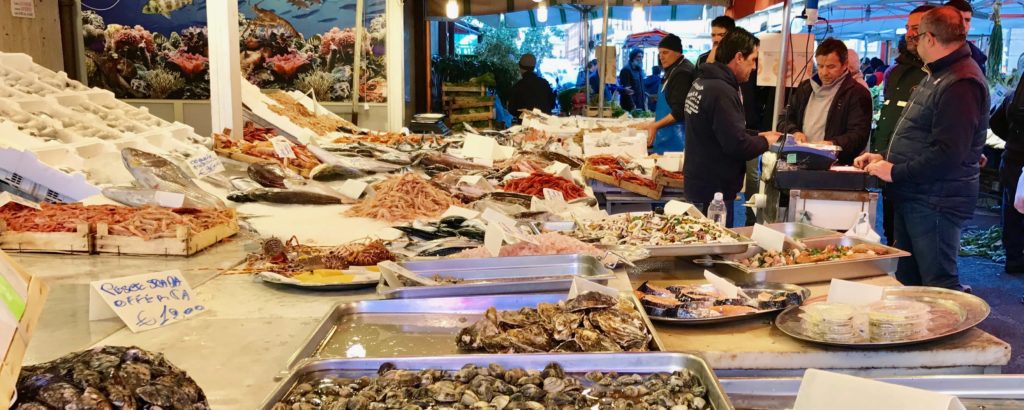 Other Shore Excursions You may like starting from Palermo
Erice & Segesta  •  Agrigento  •  Wine Tour  •  Selinunte  •  Cefalù & Sicilian Village Tour
---