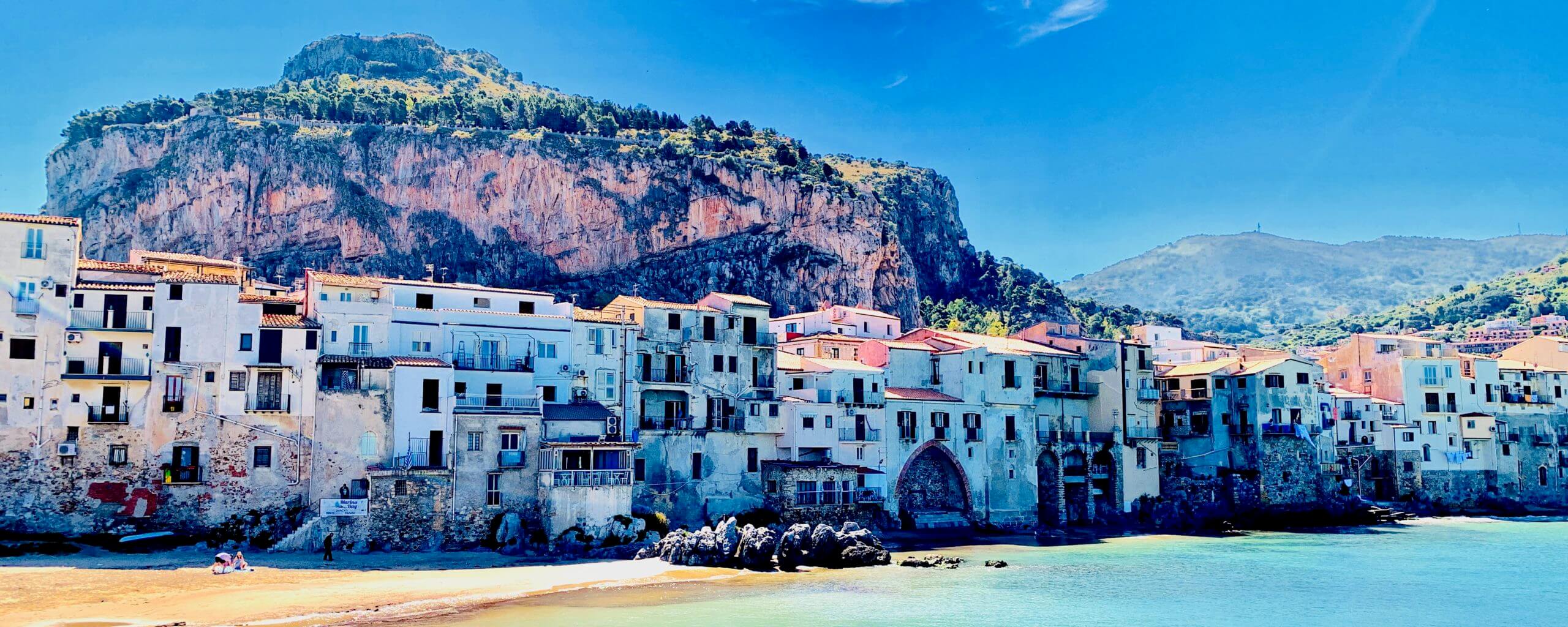 Norman Cefalù
Shore Excursion
The sturdy medieval lines of Cefalù's Cathedral are softened by palm trees and tourist's shirts are filling the city hall piazza before it. The two towers of the wonderful old cathedral stand high over the roofs of the town. And above all the great rock "la Rocca". Inside the Duomo dominating all in the apse is the great golden mosaic of the Christ Pantocrator. It is probably unsurpassed by any other representation of Christ.
Starting time subject to ship arrival
from Palermo Port
Pick up by your private Driver Guide and board a Premium Mercedes Minivan. Enjoy a drive (1h15min) heading east, following the beautiful north coast to an enchanting area.
Starting time subject to ship arrival
Cefalù
The surrounding scenery offers many woodland areas that cover most of the protected Madonie Natural Reserve. Arrive in postcard-pretty Cefalù, a lovely town once a typical fishing village. During a stroll through the characteristic streets visit with your private guide driver the medieval washhouse and the mosaic-adorned Norman Cathedral from the 12th Century. There will be time for lunch in one of the many local restaurants at the picturesque seafront promenade, or a cappuccino and gelato.
Monreale
Find the apotheosis of Norman architecture in Monreale. It is part of the World Heritage Arab Norman Period built under William II. The Duomo rivals Saint Sophia in Istanbul and Saint Mark's in Venice in its use of decorative mosaics. While it is Romanesque in overall style, the cathedral combines aspects of Arab, in addition to Byzantine and Norman architecture.

The Norman ruler of Sicily, William II (1154-89), commissioned the Monastery of Monreale. It combines in one project employment of both Sicilian and Byzantine craftsmen. Discover the highlight of the Cathedral and its interior with a Guide Driver. Incandescent with the gold of the mosaics. Covering the walls of the nave, aisles furthermore the transept and apse. 81800 square feet in total.