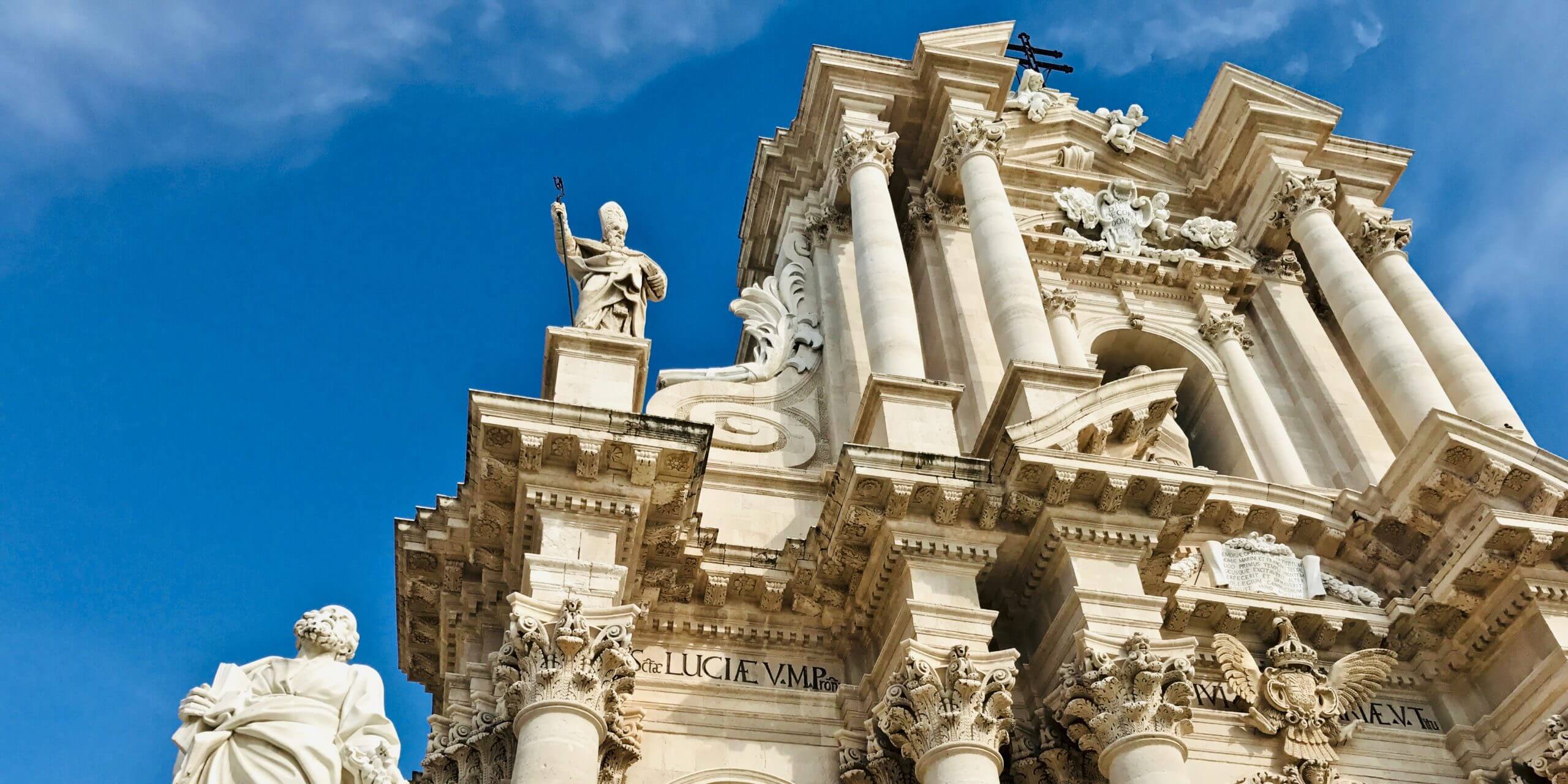 Visit Syracuse, one of the most important and strategic political centers in ancient Greece. The city of Archimedes, the Greek capital of Sicily contending with Athens, as testified by its theatre and ancient vestiges. For centuries it was the key to the control of the Mediterranean. Easily defensible with harbors on each side. A supply of fresh water and a fertile hinterland. It is not surprising that it was once among the greatest cities in the Greek world.
Start after breakfast
from Taormina
Pick up by your private Driver at your hotel in Taormina and board a Premium Mercedes vehicle. Lean back and relax while driving (1.5h) south following the East coast.
Start after breakfast
Visit 3h/Lunch break
Meet your private local Guide and start visiting the archaeological area incl. the Greek Theater, the Ear of Dionysius and more. This beautiful city has been built on Roman and Greek foundations. Its architecture echo's the great art of the Renaissance and Baroque era all of which you'll get to see on a WALKING TOUR of the city. The old town of Ortygia is quaint, charming and Baroque. This town is a great place to explore, with small shops and cafes as well as the ornate Cathedral. Time for a lunch break before driving back.
Visit 3h/Lunch break
Drive 35min/Visit 1.5h
Optional Tour
Following drive to the baroque town of NOTO. It represents for the colors of the stone and marble and architectural features, a southern twist on this impressive scenic style. Don't miss one of the best Gelati of Sicily.
Drive 35min/Visit 1.5h
Drive back to Taormina 1h45min.
Drop off at your hotel.
Drive back to Taormina 1h45min.
Noto is the most spectacular of all Baroque towns in Sicily. Apart from the wonderful pale golden-yellow stone used for the buildings, the town is remarkable for its planning and its theatrical views and perspectives. Many of the finest churches are placed in strategic spots. There is homogeneity and a coherence of style in both civil and ecclesiastical architecture.