Planning a Trip to Sicily?
Whether you are an independent traveller or a tour organizer scheduling a private trip in Sicily with a Driver Guide then there's no need to look further. Enjoy customized sightseeing tours with a reliable Guide Driver in addition to an excellent service.
You'll love to have tourist and travel infos from first hand. The knowledge of the territory and its natural beauties. The artistic and cultural treasures of the island at your disposal. Expect quality combined with a dependable service especially when it comes to your holidays.
How Can I Help You ?
Visiting a new place like is always an exciting experience. So you do not want to miss a thing. Create itineraries according to your interest and schedule. Choose the attractions and destinations that appeal to you the most. Or simply let Your Guide Driver in Sicily take you around.
Guide Driver • Shore Excursions • Day Trips • Transfer Tours • Private Sicily Tours
Driver Guide Tours in Sicily can be customized and arranged also for small groups. Each tour is tailored to your personal interests. Above all schedule, level of energy, and travel preferences. All Guide Driver tours in Sicily are exclusive and personalized. Most of all created for travelers who expect a high level of service. To get your package customized, select the destination you prefer. Hence make an inquire.
Exploring Sicily with a Sicilian Guide Driver is Essential to an Authentic Experience
With Mimmo Sicily Tours you'll get instant access to a local expert. He provides a crash course in whatever subject you're interested in. Learn about the History, Architecture, Art, Food and more. Mimmo's job is to know the answers to your questions. In addition to the things you probably never thought to ask in the first place. Your daily schedule based on your needs. Your own expert guide driver will make your travel another special experience, hassle-free and enriching.
Exclusive Customizable Sicily Tours with an Authentic Local Flavor
Get the best of an Exclusive Private Shore Excursion in Sicily starting from these ports
Learn More
Mimmo has been a licensed local Guide and a licensed Driver since 1999. He provides private trips and shore excursions all over Sicily. The history, archeology and culture of his country are his passion. Especially when it comes to good food and wine. As a result he loves to share this passion with his guests. Experience the reality of a place even more and see its culture through the eyes of a local person.
Add a bit of Luxury to Your Experience
Guide Driver Tours offered by Mimmo are a perfect blend of expertise combined with reliability. Mimmo Driver Guide Tours is probably among the best choice if your aim is to find a service that can provide a unique experience. Mimmo Sicily Tours uses comfortable cars or minivans, which can access historical centers so you are right where you want to be.
Mimmo Sicily Tours will take you around the amazing places. And make you acquaint with their local history, culture, while giving you important facts. Private transportation certainly plays a vital role in making your journey worth cherishing in the future. A Private Guide Driver tour in Sicily is the best you can opt for during your trip to Sicily.
Feel at Home in a New City
It'll be like spending time with a new friend. Certainly a great way to feel comfortable in Sicily. Your Private Guide Driver in Sicily, Palermo, Catania, Agrigento will help You to get around. Learn about local culture and get also great recommendations how to spend the remain of your time. Therefore see and learn more in a few hours rather than you would while exploring on your own.
Traveling in new places can sometimes maybe intimidating. Especially if you are novice of the country. The stress doubles when you are commuting in a place you don't know much about. Therefore, consider a private Sicily tour with a Driver Guide for a safe and interesting journey.
Quality to Your Journey
Also, if you are driving on your own in an unknown city, like Palermo, you rather may experience delays and other transportation issues. Finally the private tours in Sicily come with a Professional Guide Driver behind the wheel. Because Mimmo knows his way around Sicily. Hence taking you to your destination in a timely manner. In addition to his continuous guidance throughout the journey.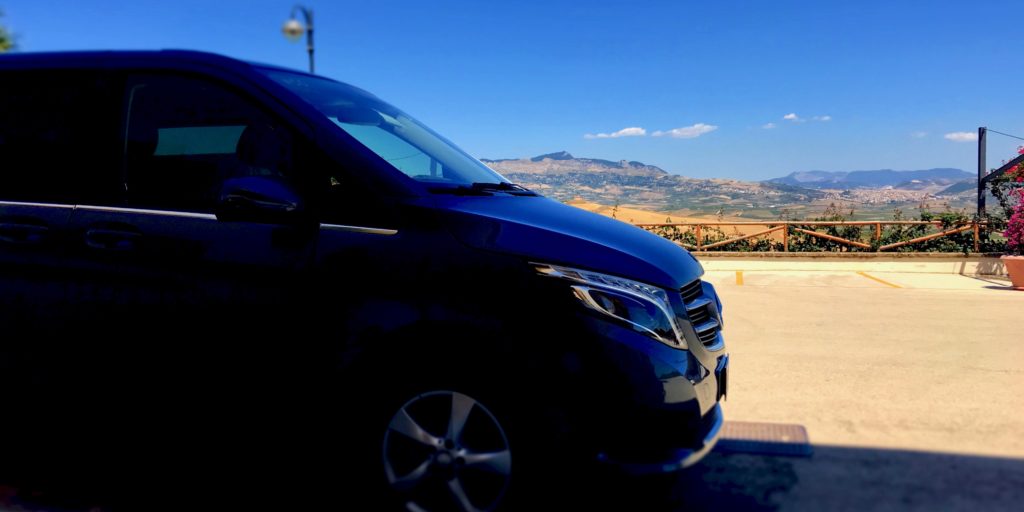 Experience It All
Visit the capital of Sicily, Palermo plus Erice, Segesta with a Private Driver Guide Tour. You can't miss Selinunte, Agrigento, Taormina, Etna, Syracuse, Catania, Noto and even more. Mimmo Guide Drivers will devote also time and effort to making sure you're happy with your travel options. Start from the Fascinating West Coast to the Enthralling East Coast. Because Mimmo will help you to plan ahead to make sure you have time to see and do it all.
You can easily find the perfect tour to make sure you don't miss the fantastic sites and also the incredible food of Sicily
The tours are designed to view the most beautiful places in Sicily. Enabling the travelers even more to connect with its rich history. As well as experience the local culture, arts and cuisine.
Sicily is full of archaeological wonders. Splendid Baroque towns and ancient traditions. It has a large variety of excellent wines, ancient cellars and certainly vineyards. Sicilian olive oil in addition to typical dishes and traditional foods makes this destination a special place. It is no surprise that an island as blessed, also cursed and fought over by the gods, would find humans smitten as well. Fertile ground covers Sicily. Partly born from the rage of molten magma and caressed by tropical air. It has also been sought after by more civilizations than most of history can recall.
Start a tour whenever you like according to your wishes. Your Private Driver Guide in Sicily provides also Exclusive Shore Excursions from the main ports of Sicily to your favorite places.