Whether you are an independent traveler or a tour organizer scheduling a private tour in Sicily with a Driver Guide then there's no need to look further. Enjoy private customized sightseeing tours with a reliable Guide Driver in addition to an excellent service. Book a customizable private tour. However, it will give you the possibility to visit along the way the best Sicilian highlights. Or any other place you're interested in.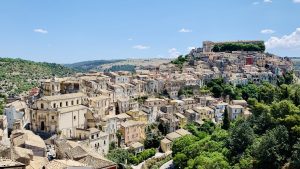 Exploring Sicily with a local guide driver is also essential for a full experience. Perfect for people not interesting joining a tour in any sense, but for instance also not comfortable driving themselves.
Most of all we know You expect a certain level of service. Your own expert guide driver in Sicily will make your travel another special experience, hassle-free and enriching.
The knowledge of the territory and also its natural beauties. The artistic and cultural treasures of the island will be equally at your disposal.
Because when it comes to your holidays You expect quality combined with a dependable service. In addition to the best value for Your expectations.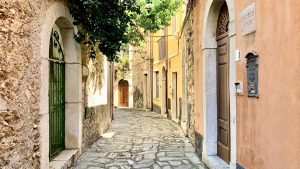 Planning a Trip to Sicily?
Private tours of Sicily with a Guide and Driver are surely the best you can opt for a trip in Sicily. All private tours may be customized and arranged in agreement to your schedule. Above all exclusive experiences tailored to your individual needs and interests. Hence level of energy and travel preferences. Obviously You may plan your vacation with us or just one trip between cities. However, our Guide Driver Tours are the perfect blend of expertise combined with reliability.
First Hand Expertise
Your Private Guide and Driver will consequently help You to get around. You'll definitely love to have infos from first hand. Because traveling in new places may sometimes be intimidating. Especially if you are novice of the country. The stress doubles when you are commuting in a place you don't know. Therefore, consider a private Sicily tour with our Driver Guides for a safe and interesting journey.
Add On Luxury To
Your Journey
Sicily is a large region that requires also significant driving. Therefore enjoy special licensed and fully insured Luxury Mercedes vehicles at your disposal. Since your safety comes first as well as your comfort.
Enjoy Sicily
With Mimmo's Private Sicily Tours you'll get instant access to a local expert. Finally find out about the culture and local cuisine. Get your private guide and driver tour and a crash course in whatever subject you're interested in. Hence learn about the History, Architecture, Food and more. In other words, our job is to know the answers to your questions. In addition to the things you probably never thought to ask in the first place.
Create Your
Travel Memories
Explore Sicily with a private Driver Guide. It'll be like spending time with a new friend. A great way to feel comfortable in a new place.
Extraordinary Experience!
"Our Guide Driver was knowledgeable, professional and personable. A balanced tour rich in historical insights, natural beauty and special personal touches. We enjoyed his sense of humor and were grateful also for his attention to our individual needs."
We can't wait to return!!
"We knew we had a special person to guide us. Our Guide Driver was extremely personable and also knowledgeable. Could not have had a better person to show us Sicily for the first time and treat us so well."
The perfect private Sicily driving tour.
"The tour combined off the beaten track drives as well as visits to major towns and archaeological sites. Our Guide Driver shared his exceptional knowledge of Sicilian history. Exceptional driving and also guiding skills were greatly appreciated."
Perfectly professional.
"Extremely knowledgeable and reliable. By his guidance we learned much more than would have been possible on our own. He gave us also perfect perspective to each site and helped us place each locale into the larger historical context."
Highly recommended!
"Mimmo was surely a most gracious guide. It was like touring with family. He is knowledgeable about the of history Sicily, is a great driver, has also a comfortable van."
It exceeded our expectations.
"We were very satisfied with the service of Mimmo Sicily Tours on our recent tour of Sicily. We saw all the archaeological sites we wanted to visit and had the added bonus of a reliable, knowledgeable and also a fun person showing us Sicilian cuisine and culture."
A superb Guide and Driver.
"Our Guide Driver was knowledgeable, friendly, curious, clear and also engaging. Highly recommended for anyone interested in seeing and understanding this fascinating part of the world."
Memorable time!
"My husband and I strongly recommend Mimmo Sicily Tours. Our Guide knew a vast amount about the history, architecture, and culture of Sicily. Well-organized, and also excellent communication. We had an extremely comfortable and roomy new Mercedes."
A great choice!
"We choose Mimmo Sicily Tours for our dream vacation. Our Guide Driver navigated the streets of Sicily with ease and made us feel very safe. Altogether we would highly recommend Mimmo Sicily Tours if you are traveling to Sicily!"
Everything was perfect.
"He's extremely knowledgeable, professional, and an absolute pleasure to spend time with. Mimmo's explanations of the history & layers of cultural influence were very helpful and also interesting as our eyes were taking in all the amazing sights."
It was great!
"We had a very comfortable Mercedes van. Our Guide Driver was very knowledgeable about Sicily, spoke and understood English perfectly. And took us also to a fabulous local restaurant for lunch."
Mimmo made it truly special.
"We had to adjust our tour due a late arrival, but Mimmo Sicily Tours made it truly special. We saw many beautiful sites but also asked to eat typical Sicilian food. Hope to come back and tour with Mimmo Sicily Tours again."
We recommend 100%
"Thank you Mimmo for a wonderful tour. Such beauty and history."
Nice job!
"Very knowledgeable, interesting, willing to adjust schedule to meet our needs, always on time, sometimes also pretty funny and a great driver amid Sicily's winding roads. Most importantly, he was able to add a local flavor and antidotal flair."
Fantastic!!
"My wife and I have traveled the world and never experienced the level of excellence Mimmo Sicily Tours provided. His intelligence and vast knowledge were perfectly balanced by his warmth and kindness."
Thank you for a great Sicilian Experience.
"We spent six days with Mimmo, on a tour of Sicily. Mimmo is an accomplished guide and also an excellent driver. Every day was a treasure. We admired his knowledge, his calm, his ability to solve problems, to make quick decisions in the same way."
A real gem!
"Our Guide Driver was personable, professional, enthusiastic and also knowledgeable. My wife and I recommend him without reservation. If we return to Sicily we would surely use Mimmo Sicily Tours again and will recommend him to friends and family."
All in all a great introduction to Sicily.
"We spent a wonderful day with Mimmo in and around Trapani, Sicily. He was knowledgeable, courteous, professional and also an excellent driver. He is also passionate about Sicilian food and took us to a great restaurant."
We would recommend Mimmo Sicily Tours to everyone.
"Our Guide Driver was extremely knowledgeable and also very interesting. He spent much more time with us than expected and took us to a lovely winery restaurant for an exceptional lunch."
We found the tours to be a good value for our money.
"We found our Guide Driver to be very knowledgeable, helpful, friendly and flexible. He was willing to help us plan a trip based on our interested and schedule. We would surely highly recommend Mimmo Sicily Tours to learn about Sicily."
You won't be disappointed!
"Touring with Mimmo is a delight! He's bright, enthusiastic, very knowledgeable, and keenly interested in history and Sicilian culture. My husband and I spent the day with him from Piazza Armerina to a tour of Syracuse."
He made our experience incredible!
"We have traveled extensively in Europe and have utilized also many tour guides. Mimmo is by far the best of the best. Just a few of his attributes: always on time, professional, knowledgeable and personable."
Our tour was both highly informative and fun.
"Mimmo's command of English is excellent so he was able to clearly explain the history of the area and its many sites. There were 4 of us on our tour and each of us felt that we were very lucky to have Mimmo as our guide."
The best tour guide we have experienced.
"Our Guide Driver was very knowledgeable and personable. He gave insights of the history of the country and the current government policies that shape the country. Our tour was the most informative and enjoyable experience on our tour of Sicily and Italy."
This guy is good!
"Mimmo is a pleasure to spend your time with. Knowledgeable, kind, in addition to a great pathfinder. We put our trust in Mimmo, and he over delivered. He knows, history, gelato, architecture, super fine cuisine, and all at a pace that is artful as it is disarming."
Wonderful experience all round.
"Our Guide Driver was brimming with information, historical and current and also made our days absolutely memorable. In addition to his wonderful knowledge, he also has a great sense of humour. I could not ask for anything more."
The best tour we had during the entire trip.
"Mimmo Sicily Tours made this trip for us so memorable. Our Guide Driver was very educated and knows also his history. We felt very comfortable as if we had known him previously. I can't say enough good about Mimmo Sicily Tours and I am so glad I picked him for our tour."
Authentic Local Flavor
Create itineraries according to your interest and schedule. Also choose the attractions and destinations that appeal to you the most. Or simply let Your Private Driver take you around on a private tour. Surely visiting a new place is always an exciting experience. So you probably do not want to miss a thing.
More Value to Your
Travel Experience
See and acquire more in a few hours rather than you would while exploring on your own. The history, archeology and culture of Sicily are our passion.
Best of Sicily Tours
Your daily schedule based on your needs. Moreover all Sicily tours with a private Guide Driver are exclusive and personalized. To get your package customized, for instance, select the destination you prefer. Hence make an inquire. Mimmo's Sicily Tours will take you around the best places. And make you acquaint with their local history, culture, while giving you important facts.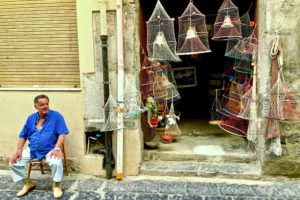 Private Day Trips
Our private Driver Guide Tours in Sicily are probably among the best choice if your aim is to find a service that can provide also a unique experience. Further all Sicily private tours come with a professional Guide Driver behind the wheel. Not only Mimmo Sicily Tours provides excellent service, but also customizable tours all over Sicily.
Discover Sicily's archeological wonders. Splendid Baroque cities and ancient traditions on private trips starting from your hotel. Certainly it has a large variety of excellent wines. In addition to ancient cellars and vineyards. Furthermore the typical dishes and the traditional foods. All together combined with its culture makes this destination a special place.