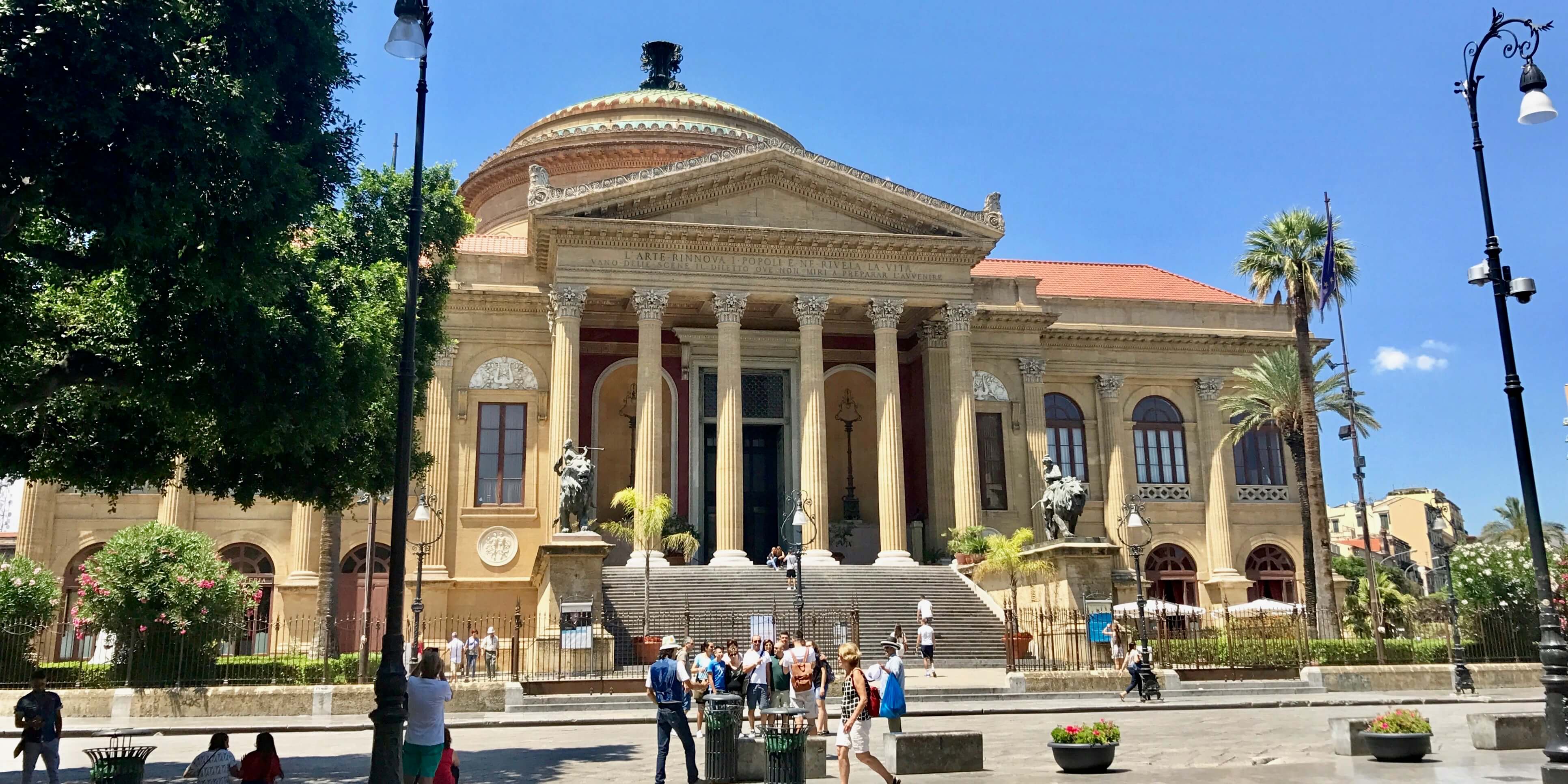 Find influences of the Greeks, Romans and Arabs. In addition to Normans, Swabian and Spanish. In religious architecture and in archeology. Also in the dialect and in the popular traditions. Furthermore in a unique cuisine. Discover West Sicily with a private Guide Driver. Covered by fertile ground born from the rage of molten magma. And caressed by tropical air. Subsequently Sicily has been sought after by more civilizations than most of history can recall. It is no surprise that this island is also blessed and cursed. And fought over by the gods would find humans smitten as well.
Walking Tour
After breakfast admire the rich heritage of Palermo with your private Guide on a absorbing WALKING TOUR (3h). Including also the architectural masterpieces of the Normans. The old part of town hides the culture of the city in addition to the beautiful sights. Moreover discover the architecture and the typical street markets. Night in Palermo. 
Foodie & Sicilian Village Tour
Departure from Palermo with your private Driver Guide. Enjoy a full day tour to post-card-pretty Cefalù and the Madonie National Park. Visit also the medieval wash place and the mosaic-adorned Norman Cathedral from the 12th century. Enjoy a stroll through the characteristic streets of the old town and the picturesque seafront promenade. After that you probably don't want to miss the Foodie Experience, a meal with Sicilian specialities. Therefore let's drive to a typical Sicilian Village beautifully located in the Madonie Mountains. Back to Palermo in the afternoon.
West Coast Tour
Today the morning will be dedicated to the archeological area in Segesta. It is located in the western part of Sicily. Temple and Theater are from the 5th century BC. And both are embedded within a wonderful landscape. Continue to the hilltop medieval village Erice. A pleasant stroll through the cobblestoned streets of the town will take you also to the public garden. Nearby are the ruins of the Norman castle. However, with good weather conditions the sight from here is simply stunning. Back to Palermo.