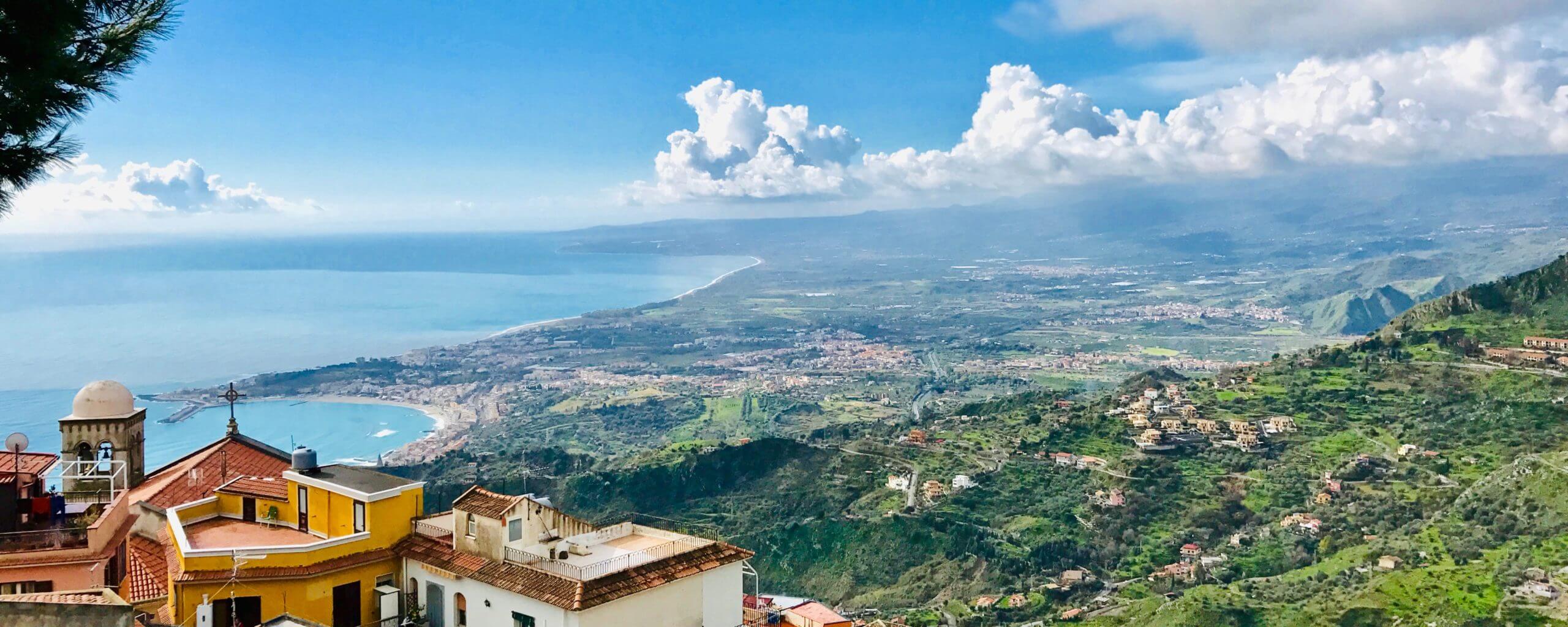 Visit the Archeological Wonders and the splendid Baroque Cities with a private Driver Guide. It boosts a huge variety of excellent wines, ancient cellars and certainly vineyards. Its typical dishes in addition to its traditional food makes this destination a special place. East-Coast Tour may start from Taormina and also from Catania.
Ancient & Baroque Splendors
Pick up in Catania and leave for Syracuse with your private Guide Driver. The 2700 year old city offers windows through the centuries. Visit Ortygia (the old city center) and the archaeological area. In the afternoon finally admire the splendid baroque town Noto. It represents for the colors of the stone and marble and architectural features. A southern twist on this impressive scenic style. Night in Catania.
The Olympian Volcano & Lovely Taormina
Drive up till 6500 feet on Mt. Etna. The biggest and most active volcano of Europe. Further possibility to reach 9800 feet by cable car. Possibility to stop en route at a local winery (Optional). After that continue to the clifftop town Taormina. Finally enjoy a pleasant walk in the old town and visit the Greek-Roman Theater. Night in Catania.
Myth & Captivation
Start the day visiting the Baroque center of Catania. During a brief Walking Tour get the chance to appreciate this lively city. Stop en route along the amazing black lava coast of Aci Trezza with the famous Cyclops rocks. In conclusion you'll be driven to Savoca, among Coppola's Godfather locations. Back to Catania in the afternoon.
Many invaders conquered the beautiful island of Sicily, also poised between Europe and Africa. Nearly all of whom have left their mark in art and architecture. It is also a land of myth and enigma. Pagan below the Catholic surface. And troubled by the shadow of the Mafia. Discover the East-Coast on a private tour with a Guide Driver.