Avoid the strain of renting a car. Or finding a taxicab and/or a shuttle between Palermo, Taormina, Agrigento or Trapani. Public transport is stressful and time consuming. Therefore simply book a private Transfer Tour led by a local Guide Driver. Visit along the way some of the Sicilian most interesting highlights. The island is full of archeological wonders. In addition to splendid Baroque cities and also ancient traditions.
How about an English-speaking Driver for Your Private Transfer Tour?
Sicily has a large variety of excellent wines. Certainly ancient cellars and large extensions of vineyards. As a result the excellent wines, the typical dishes and traditional foods make this destination a special place. Sicily is also the Mediterranean's largest island. As a matter of fact it is placed right at its centre.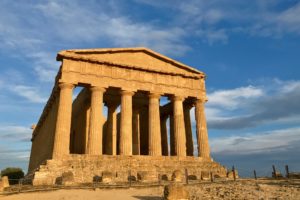 Need a little bit more of guidance on your trip ?

You may even hire an expert Guide Driver for your private transfer tour to take you through the Sicilian destinations. Experience Sicily's highlights and selected sightseeing stops as your own Driver Guide takes you from place to place. Add a touch of luxury to your tour experience hiring a private Driver Guide in Sicily. Book a customizable private tour with the possibility to visit along the way Sicilian highlights. Or any other place you're interested in.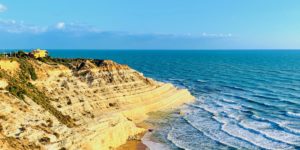 The widely seascapes vary from golden beaches to black volcanic sands. Crystalline waters along shingle shores. Furthermore combined with rock-strewn azure bays. On the other hand impervious cliffs above a cobalt-blue sea. Yet wooded and also mountain landscapes alternate. Rolling hills and plains are at the centre of the island. Among lies the open landscape of the large landed estates. Yellow with sun-drenched wheat in summer. Also very green with grasses. And finally red with clover in spring.