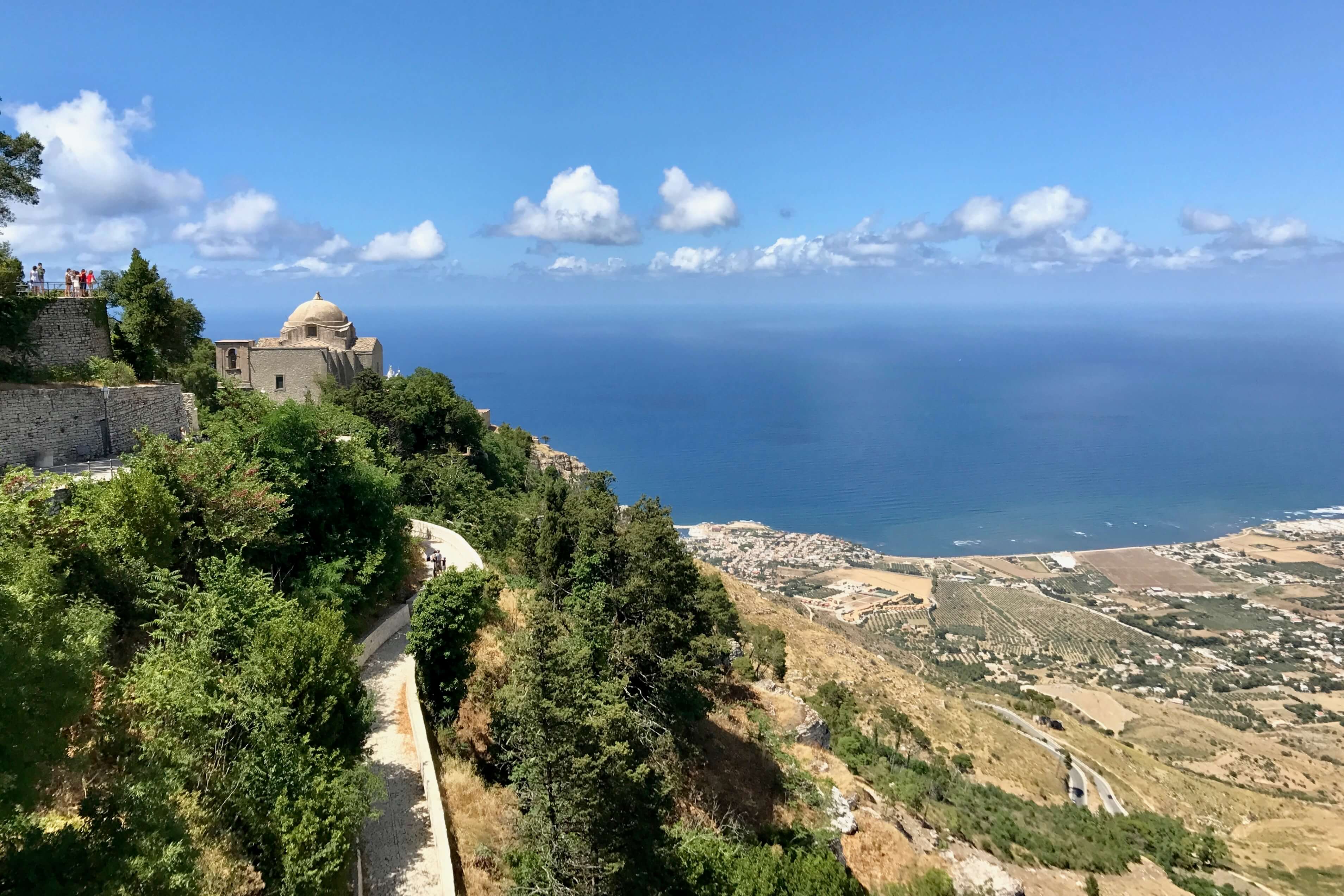 Erice and Segesta are located all nearby Trapani. The ancient history of the city is certainly closely tied to Africa. As a result Phoenicians founded this city. It was also at the centre of the great naval battles between Carthage and Rome. The Salt Flats with its characteristic old windmills are inside a beautiful area protected by the WWF.
Start after breakfast
From Trapani/Marsala area.
Pick up by your Guide Driver at your hotel. Next board a Premium Mercedes vehicle for a short drive (30min) out of town east of Trapani.
Start after breakfast
Visit 2h
Segesta
Enjoy a pleasant drive through a soft hilly landscape filled with vineyards. Nearby is the wine producing area of "Bianco d'Alcamo", a well known white wine. In Segesta visit the Greek temple and the theater, from the late 5th century, located inside this singular archeological area. As a matter of fact both are embedded within a wonderful countryside.
Visit 2h
Drive 45min/Visit/Lunch
Erice
Just driving up to Erice is worth the trip! The view from here is stunning, it overlooks the town of Trapani, its salt flats and the Egadi Islands. A stroll through the cobblestoned streets of the medieval town will take you to the public garden located nearby the ruins of the Norman castle. Finally, stop at the Salt Pans. Here sea water has been channeled into small ponds to evaporate leaving the salt behind. 
Drive 45min/Visit/Lunch
Drive back
Drop off at your hotel.
Drive back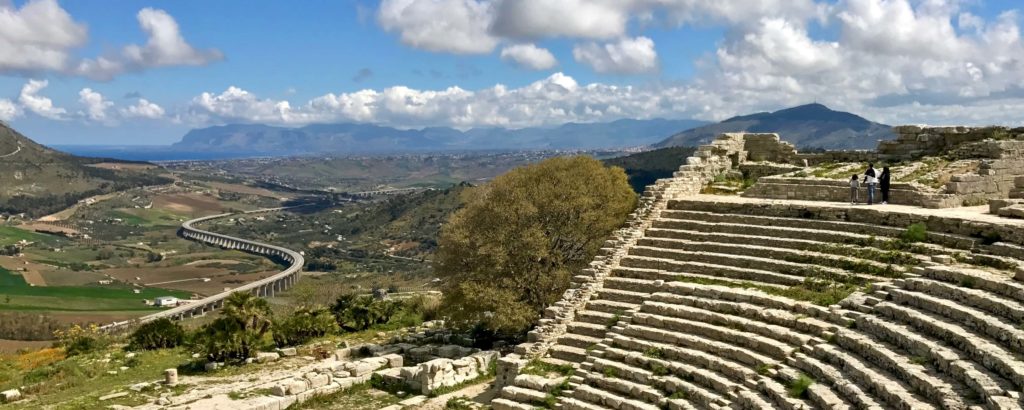 Segesta according to the traditional legend had a Trojan origin. It is located on the isolated hill called Barbaro. Once washed by the river Crimiso, nearby Calatafimi. The well preserved temple and the greek theater were built in the late 5th century BC.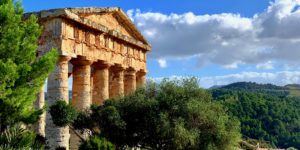 Erice has a unique location. As a result it is just about 2400 feet above sea level. Therefore cool even in a hot Sicilian summer. The town overlooks also nearby Trapani and the salt flats. Moreover a lush park surrounds the hilltop castles. On the other hand find charming old stone streets to stroll. And several medieval churches to investigate. It is not just the views, however that brings people here. In fact the quaint cobblestone streets have their own unique appeal.