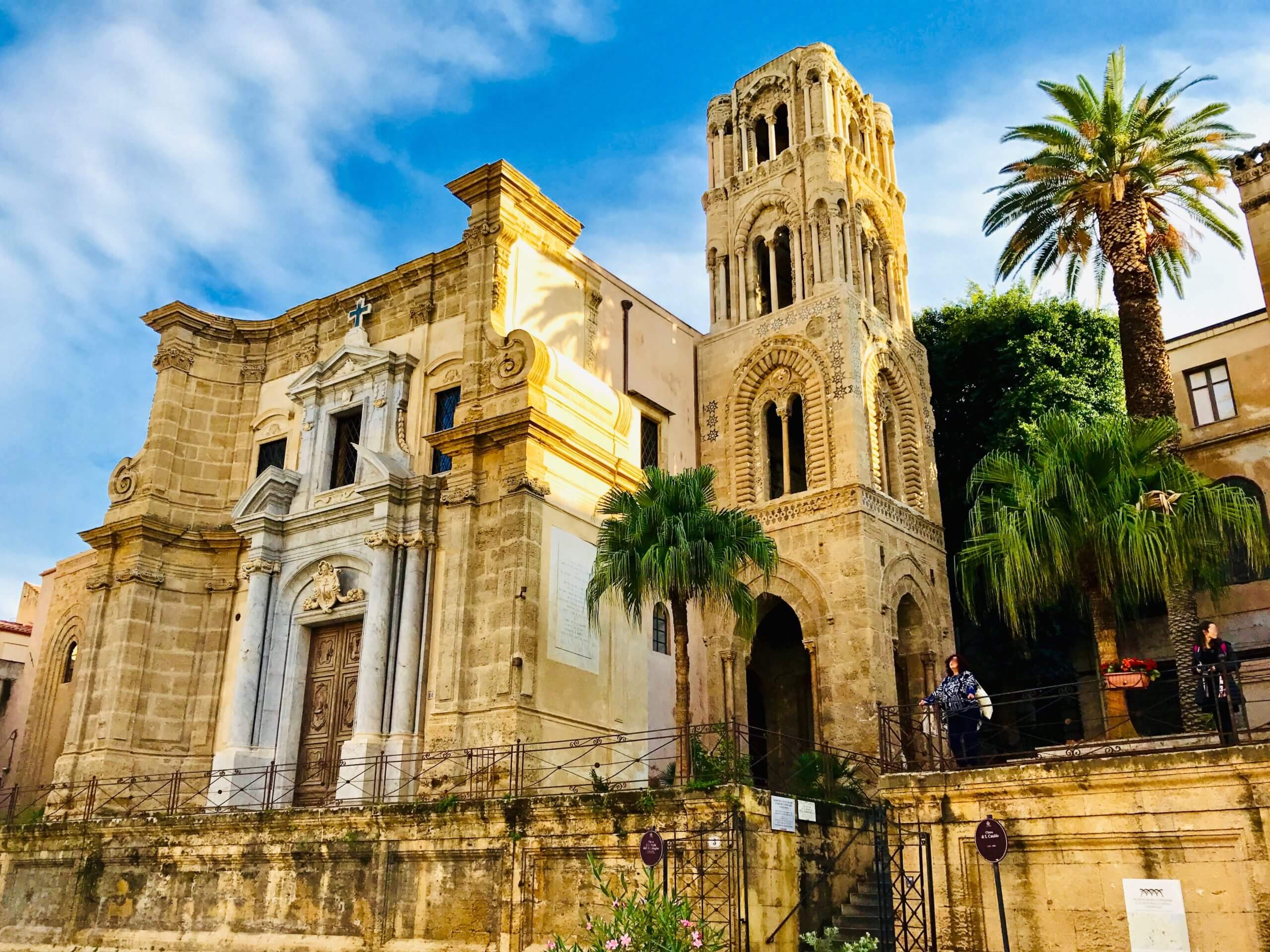 Once a regal capital where peoples very different from one another mingled their cultures. Creating a particularly original fusion like the Arab-Norman Byzantine style of its finest buildings. From Palermo's narrow streets and twisting alleys in the oldest part of the city, to the grandeur of the Teatro Massimo Opera House.
The City Vibrates In The Clash Between Ancient, Classic And A Most Contemporary Life.
Nature too, has been generous with the city, its protection assured by the grayish, pink surrounding heights that form the Conca d'Oro. Rich in citrus groves, that tempers the climate and act as a backdrop to the splendid bay dominated by mount Pellegrino. Goethe called it "the most beautiful promontory in the world".
Start after breakfast
Pick from Trapani/Marsala area
Meet your private Driver and board a Premium Mercedes Minivan. Start a scenic drive (1h30min) following the west coast. On the way admire the beautiful Gulf of Castellammare and the hilly wine producing area "Bianco d'Alcamo".



Start after breakfast
Visit 3h/Lunch
Palermo
The capital is a many faceted city, with as much an unmistakable as enigmatic identity. A combination of aristocratic magnificence and the colorful ways of the common people. During the private guided Walking Tour (3h) through the old city center soak up the atmosphere of the city.
Visit the Highlights of this World heritage Site. Admire Pretoria Square, the Palatine Chapel inside the Norman Palace, the Quattro Canti, the Cathedral, plus a typical market and more. The culture of the city, the beautiful sights, architecture and the typical street markets, are hidden in the old part of town. Time for a lunch break before driving back.



Visit 3h/Lunch
Drive back to Trapani 1.5h
Drop off at your hotel
Drive back to Trapani 1.5h
Palermo with its singular Arab-Norman aura, with its church-mosques, mosaics, cloisters, gardens, fountains, and bright red cupolas has survived through the centuries. It passed through the reigns of Anjou and Aragon in which the powerful feudal families built their royal strongholds. It survived the Spanish and Bourbon viceroyalties and arrived almost intact into the 19th century.