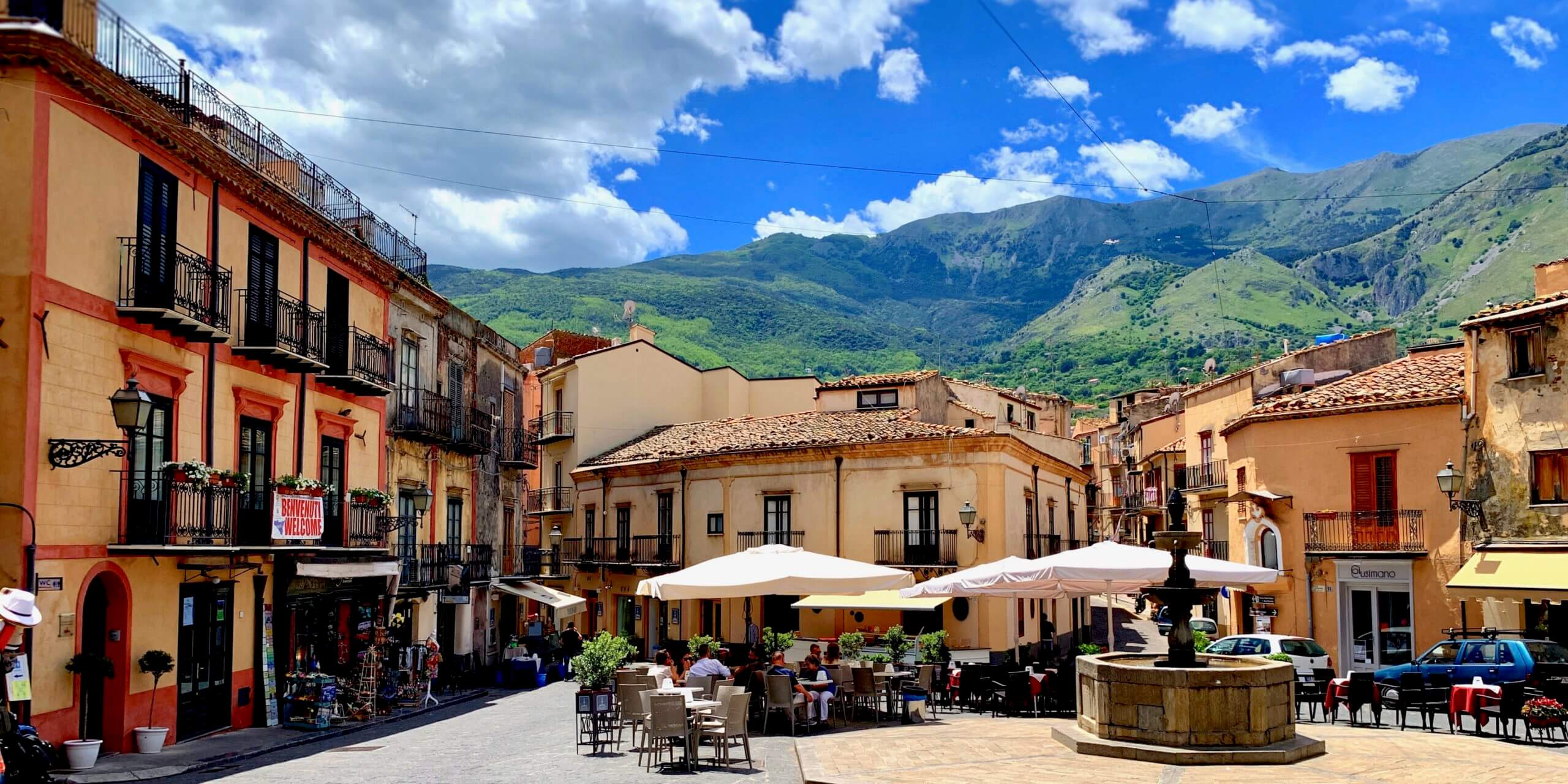 Foodie & Sicilian Village Tour
This trip takes you out of the city into a beautiful area which is part of the regional park in the Madonie mountains. Visit a small Sicilian village and the lovely town Cefalu. Finally savor a delicious meal based on local organic specialities.
Start after breakfast
from Palermo
Pick up by your private Guide Driver at your hotel. Next relax on a scenic drive (1h15min) on board of a Premium Mercedes Minivan heading towards the Madonie Regional Natural Park. On the way admire the beautiful north coast, an enchanting area covered with many woodland areas.
Start after breakfast
Visit 1h
Cefalù
Arrive in the charming former fisherman's village with its ancient seaside houses. Take a stroll through the characteristic streets and the picturesque seafront promenade. Meanwhile visit the medieval washhouse. And above all the mosaic-adorned Norman-style Cefalu Cathedral. It was built in the 12th century and the mosaics inside the cathedral are remarkable examples of the Byzantine art of the period. There will be time also for a cappuccino.
Visit 1h
Drive 35min – Lunch
Sicilian Village & Food Experience
Continue to a small Sicilian Village located also inside the beautiful regional park in the Madonie Mountains. This area gives you a glimpse of an alternative Sicily, away from the coast and set amidst an idyllic rural landscape. Furthermore find hilltop villages and green parkland. Many of these towns have Medieval origins as a result of the noble land-owning families that owned huge estates and built castles in the area. Finally take your time at a Agriturismo to savor the Slow Food Experience, a meal certainly based on typical local specialities.
Drive 35min – Lunch
Drive back to Palermo 1.5h
Drop off at your hotel
Drive back to Palermo 1.5h
Cefalu's Cathedral is a 12th century Arab-Norman monument (World Heritage Site). Palm trees soften the sturdy Norman lines and tourist's shirts are filling the city hall piazza before it. The two towers of the wonderful old cathedral stand high over the roofs of the town, above all the great rock, the Rocca. Dominating all in the apse is the great golden mosaic of the Christ Pantocrator. Moreover it has often been described as unsurpassed by any other representation of Christ.